Setting up a proxy for iOS
Being engaged in writing articles about proxy servers, we for a very long time bypassed such a wonderful platform as IOS, we agree, undeservedly. But, better late than never, of course. It's time to figure out how to set up proxies on popular gadgets such as iPhone, iPad, and others on IOS.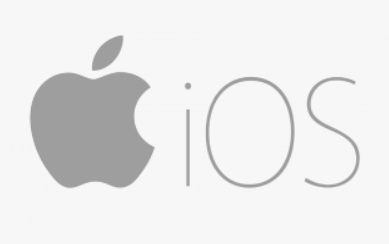 With the help of our article, you can set up a proxy for iOS on iPhone/iPad. One operating system means the same settings for each of the Apple smartphones and tablets. Once the settings are completed, you will be able to automatically connect to proxy servers when you go online.
To generally start doing something, we need the necessary basic things, namely:
iOS device
Working WiFi
Free (public) or paid (private) proxy server.
Of course, you can choose a free proxy that is almost obvious in this situation, but there are a huge number of pitfalls, let's name the most important disadvantages of free proxies:
Missing data protection
Low anonymity
A proxy can have multiple users at once
Proxies can already be blocked on many sites and sometimes by providers
Realization of practically «open day» for malefactors.
Pleasant little. Of course, even among public proxies, there are quite average instances, however, this still does not justify the time that will be spent searching for them. In the case of private proxies, all the negative aspects of public servers will become advantages, because they are "mirrored". Where there was low anonymity, it will become almost of better quality, etc. Rumors about inadequate price tags for good proxies are a myth of envious anonymizers. Almost any project that provides a proxy and has a good name in their circles will offer you quite down-to-earth prices that everyone can afford. Contact support and ask what exactly interests you.
How to set up a proxy?
We go to the main menu, and there we open "Settings", go to the Wi-Fi section
Press the I button, it is located near Wi-Fi
Go to the very bottom, to the HTTP-Proxy section
Go to «Proxy settings»
Select the manual proxy server configuration mode
In the window that appears, enter the IP address and port of our proxy server
Check the box for «Manual»
If the proxy requires the use of a login and password, select "Authentication", and then enter the data we need.
In general, there are no complex schemes for setting up a proxy server, and this is all done quite quickly. However, you still need to be careful 🙂
How to disable proxy?
To disable the proxy server, we first open the configuration menu, and then go to the «Wi-Fi» section:
Press the I button, it is located near Wi-Fi
And then, "with a slight movement of the hand, the proxy turns …" we go to the same HTTP-Proxy section, and in the "Proxy settings" column we disable the active proxy.
After the manipulations, the work of the proxy will be terminated.
We hope this article was helpful to you. Use only high-quality proxies.