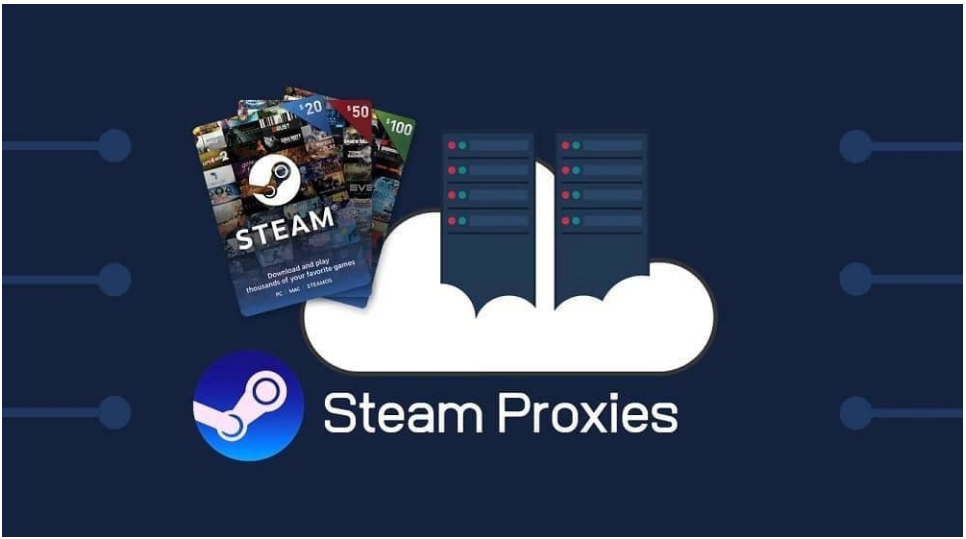 Steam proxy
As you know, Steam is one of the largest online platforms that offer to buy and install games from all over the world. Like any other popular web resource, Steam is forced to protect its data and users by introducing specific restrictions on some site resources. In particular, these restrictions are introduced due to the increased demand for such site resources as Steam Inventory and Steam Market.
Since when buying a game, the player gets the opportunity during its passage, in addition to game achievements, to get skins that cost real money, we can talk about a full-fledged economy within the platform. This is exactly what steam traders around the world are aiming for.
Since Steam limits request to its resources in these areas (directions that are associated with the real value of skins), there is an increasing demand for steam proxies. Increasingly, on the Internet, you can see trends queries like HTTP proxy steam where to find and HTTP proxy steam where to find.
In addition, as has long been known, for some reason the price of games depends on the location. For example, in the USA a game can cost $1, while in India the price can be as low as $0.2. One such service that uses a proxy for Steam is steamstat.us. In the «prices» section, you can see the price and changes for each specific country. Thus, proxies allow you to monitor the pricing policy of Steam and collect and analyze various data that are limited by the platform itself.
In addition, marketplaces that exchange or sell skins for real money also need high-quality proxies for Steam. This is since it is not so easy to find out the price of a player's inventory or an individual item, since the price changes every day, if not every hour. Therefore, a lot of proxies are needed in order not to receive a 429 error from Steam.
Soon, the situation does not plan to improve, since, at the time of this writing, Steam Deck is already being prepared for the release, which will not only make it easier to play your favorite game anytime and anywhere, but also increase the number of active users in the system. And the more users, the more skins, the more games, and the larger the market that needs to be constantly analyzed and processed.
In addition, this service already offers its users additional features, such as Steam Cloud, CyberCafe, Matchmaking, Steam Inventory, Steam Workshop, Steam Community Market, and Achievement System. All this in total greatly expands the possibilities of the gameplay and enables the player not only to play but also to be part of the community.
We have developed high-quality thematic Steam proxies to solve the problem of analyzing and parsing data from the Steam resource, competently bypassing restrictions and getting the maximum result. We have been developing and testing these proxies for half a year and have launched a high-quality product on the market, which has no analogs to this day.
Those who have used our thematic steam proxies at least once understand what we are talking about.
A feature of these proxies is that there is a limit on the number of slots that we sell to our customers. Thus, we control the load on the proxy and limit the occurrence of 429 errors. The total speed of our servers reaches several Gbps.
These proxies were originally developed to work with Hatler. But, our socks5 steam proxy proved to be excellent in working with Faker Scanner. Also, private testing of proxies with new software — Steamler, is already beginning, and the results of the work are also impressive.
In addition, with the right settings, you can achieve the desired result in Inno.